I have been a maths and chemistry tutor since graduating from Cambridge University in 1999.
My qualifications include a Masters in Chemistry, a PGCE, a Diploma in Teaching Adult Numeracy and, more recently, a Graduate Diploma in Statistics.
We have lived in Exeter since 2002, and live in St Thomas with our two children.
Maths and chemistry teaching in Exeter
I have experience of tutoring students from most of the local schools including St Peters, Exeter College, Exeter School, Maynards, Colyton Grammar and Torquay Grammar amongst others.
In 2009 I spent two years teaching A-level and IB chemistry at Exeter College. I also completed a diploma in teaching adult numeracy at this time.
More recently I have taught year 6 maths at Bowhill Primary School on a part-time, voluntary basis.
I have a broad experience of learning and teaching which enables me to cover a range of subjects and levels.
Education
I spent most of my school years as a day pupil at Laxton House, Oundle. In A-levels I gained 5 grade As in maths, further maths, chemistry, physics and music. I also enjoyed sport and music.
Following a year out, I then went to Clare College, Cambridge where I studied Natural Sciences. During the first year I studied maths, physics, chemistry and geology After that I specialised in chemistry. During fourth year I did a research project on organic synthesis with the Goodman group.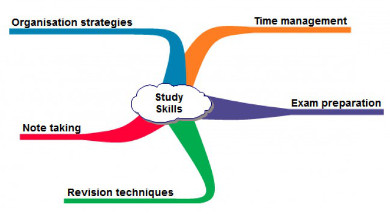 Since coming to Exeter, I completed a PGCE at Exeter university, followed by a Diploma in Adult Numeracy at Exeter College.
I became interested in learning more maths myself, and undertook the Graduate Diploma in Statistics. This comprised five 3 hour written papers, examined by the Royal Statistical Society. I studied for these exams completely independently, which gave me a more recent appreciation of the challenges my students face.
My more recent education has reinforced the need for excellent study skills and determination.