James Mungall
01392 661315
jmungall@gmail.com
72 Wardrew Rd, Exeter, EX4 1AH
featured image 2
"James is patient and engaging with my daughter. She is feeling more confident with each session. Would recommend."
Sarah, 23/03/2019
featured image 2 – copy
"Excellent my son is really enjoying his lessons with James."

Sarah(Mrs), 14/11/2018
featured image 2 – copy – copy
"James has been great helping me with my Math unit in my Civil Engineering HNC qualification.

I learn more in his hour lessons than I do in my two hour lectures.

Sam (Mr), 30/10/2018
featured image 2 – copy – copy – copy
"James has proved to be the best maths teacher my daughter has had. He makes her feel comfortable when asking questions, has helped her confidence and the belief that she CAN improve her grades. James is patient, explains things well and I would recommend him to anyone needing a maths tutor."

Christina / Bethan (Mrs), 14/11/2017
featured image 2 – copy – copy – copy – copy
"As an adult learner I was looking for a tutor who would be able to adapt there teaching style to my needs. James has provided excelling support and I highly recommend him."

Thomas (Mr), 26/08/2017
featured image 2 – copy – copy – copy – copy – copy
"Very grateful for the support given to my daughter who achieved a B in her Chemistry A level which got her into Cardiff University to study Medicine. I don`t think she would have achieved this without the tuition"

Linda (Mrs), 18/08/2017
featured image 2 – copy – copy – copy – copy – copy – copy
"My son had both Maths and Chemistry tuition with James and felt that he was very well supported in both. His A level exams went well and he particularly said that C4 and Chem, where James had helped him, went very well.
Flexible on times and great availability. Thank you James "

Katie (Mrs), 28/06/2016
Welcome, I'm James and I have been tutoring students in and around Exeter for the last 15 years.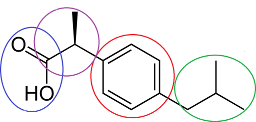 I cover maths from Key Stage 2 to A-level and chemistry from GCSE to A-level. In addition, I place a strong emphasis on the importance of study skills.
I am DBS checked and have classroom experience. I offer a friendly, personalised approach and my aim is always to be as helpful as possible.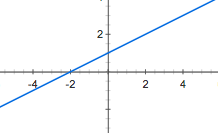 Please explore this site for more information, including my experience and qualifications, availability and cost. You can also find out more about me, and my approach to tutoring.